IDEAL PROTEIN WEIGHT LOSS & DIET PROGRAM
The Ideal Protein Diet Makes Staying Keto Easy & Convenient!!
This method has evolved into a trusted and recognized brand among doctors and weight-loss aficionados! The ongoing weight-loss success of thousands has contributed to the Ideal Protein protocol. Call us TODAY for a full body review and clinician managed plan!
Reset BODY. Reset MIND. Reset POSSIBLE.
The 3-Phase Ideal Protein Protocol.
The three phases of the Ideal Protein Protocol are designed to help you set, achieve and maintain your weight loss goals. During the Weight Loss Phase of the Protocol, we limit carbohydrate intake to encourage the body to turn to its fat stores for energy. By eating Ideal Protein foods, the Protocol helps to sustain muscle mass while teaching you how to develop smarter eating habits and lifestyle choices, to help maintain your weight after weight loss is achieved.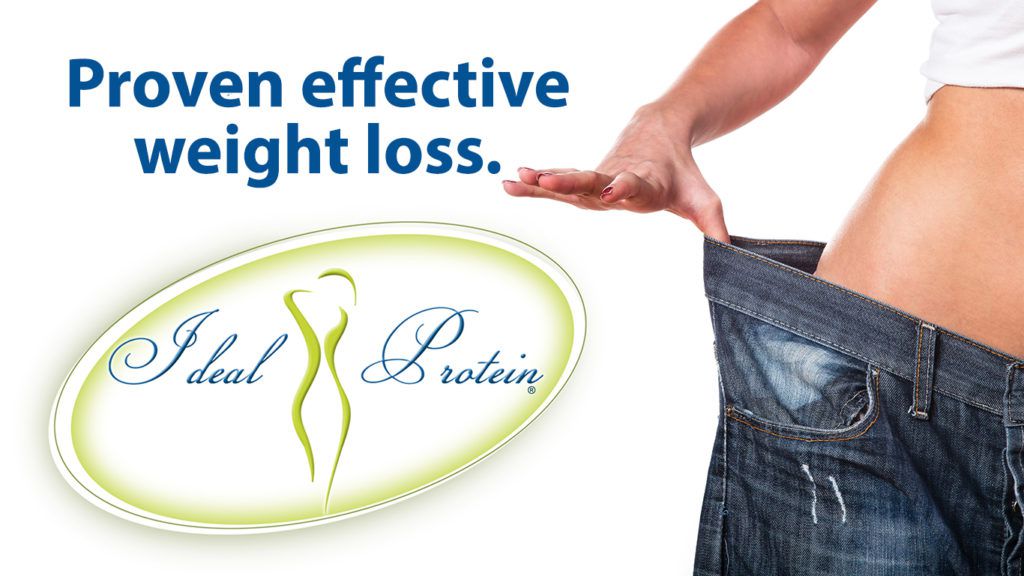 PHASE 1: WEIGHT LOSS
Reset BODY to BURN FAT and LOSE THE WEIGHT.
By restricting carbohydrate intake, the Weight Loss Phase is designed to optimize fat loss through ketosis (a safe and natural state in which the body mobilizes stored fat as its alternative energy source). You'll remain in Phase 1 until you have reached your weight loss goal.
Our vast selection of delicious meals and snacks will fill you up and taste amazing. It's the fuel that will help you lose weight and reset possible.
PHASE 2:

STABILIZATION
Reset MIND to MAINTAIN a HEALTHY WEIGHT and build HEALTHY HABITS.
Following weight loss, the body fights to regain lost weight. This "energy gap", where more calories are desired than required, makes weight loss difficult to manage and maintain. Stabilization is about narrowing this gap by adjusting the intake of protein/fat/carbs to effectively manage hunger, promote greater satiety and maintain weight loss. Weekly follow-up sessions over the course of two months or more are designed to monitor carbohydrate reintroduction and track weight.
PHASE 3:

MAINTENANCE
Reset POSSIBLE and live your FULLEST, HEALTHIEST, BEST LIFE yet.
For the first 12 months following Stabilization, you will continue to receive education and support from your coach and clinic. It's also recommended to "check in" regularly with your coach during this period. In addition, you will also have the option to stay connected to your coach and clinic through the app and Wi-Fi scale. For all of those in Maintenance, two semi-annual "tune-ups" are strongly encouraged.
Common Questions:
Can I be on the Protocol if I'm a vegetarian or vegan?
Vegetarians can follow the Ideal Protein Weight Loss Protocol and can consume eggs, fish or tofu during their evening meal for their whole protein. As an alternative, vegetarians can have 2 Ideal Protein foods for dinner in replacement of their whole protein. Ensure you review the ingredient list on all boxes before purchasing them. Strict vegans, who do not consume any animal proteins and animal by-products, such as dairy products, honey and so on, do not qualify to follow the Ideal Protein Weight Loss Protocol due to the many dietary restrictions.
Where can I buy Ideal Protein products?
Ideal Protein products can only be purchased in an authorized Ideal Protein Weight Loss Clinic or Center. 
Call us or use our convenient online scheduling to BOOK your appointment today and begin the most AMAZING weight loss journey that will build healthy habits for LIFE!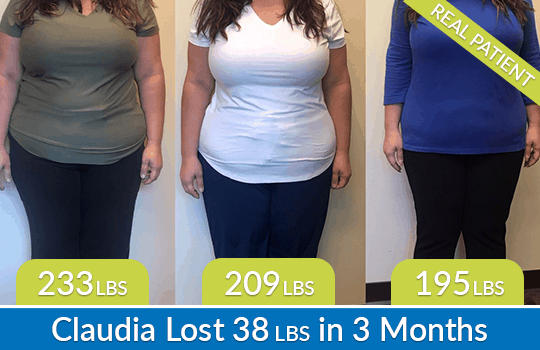 Schedule A FREE Consultation Today
All injections are performed by licensed medical personnel only