SCITON Broadband Light (BBL™) Hair Removal & ClearHair Permanent Hair Reduction for Tan or Darker Skin
The Forever Bare BBL™ Difference
Forever Bare BBL is the revolutionary new treatment that takes hair removal to the next level. SAFE.  EFFECTIVE.  GENTLE.
ClearHair is FDA cleared for permanent hair reduction. The powerful contact cooling enables treatments to be safe for all skin types and tanned skin.
Treat any area of the body with unwanted hair to reveal dare to bare soft, silky, supple skin!
Because of the significantly large spot size created by this unique technology, backs, shoulders, abdomens and legs can be treated quickly. Facial areas such as the lip, chin, and beard, can be treated in minutes.
What are the benefits?
The FDA approved this technology for permanent hair reduction.
A customized program can be designed along with an estimate of how many treatment sessions you may need.
Less pain and discomfort compared to other treatment methods.
Large areas can be treated quickly.
Chance of scarring and pigmentation changes is minimized.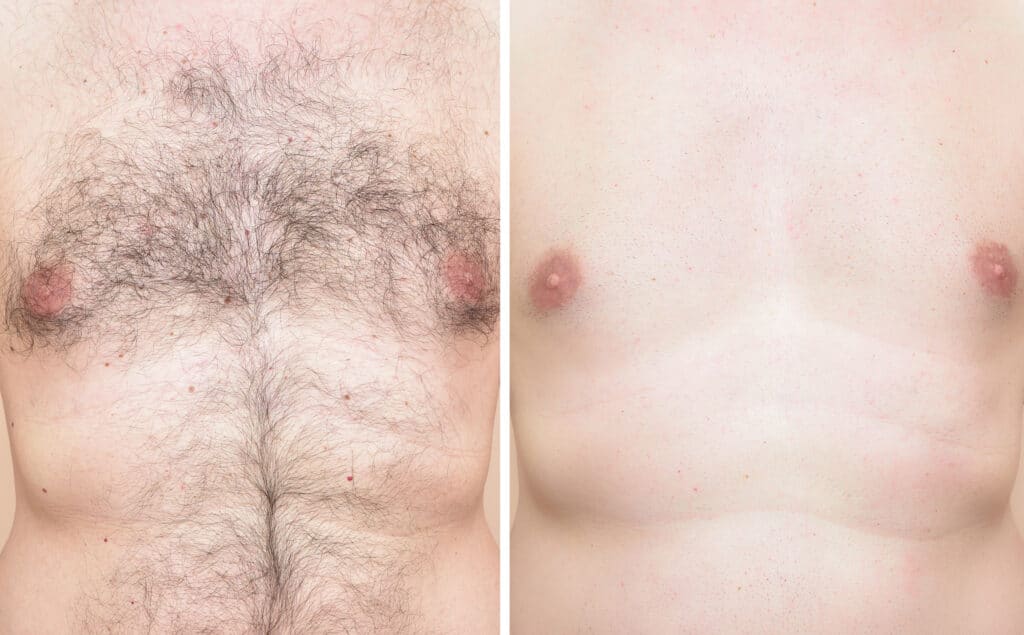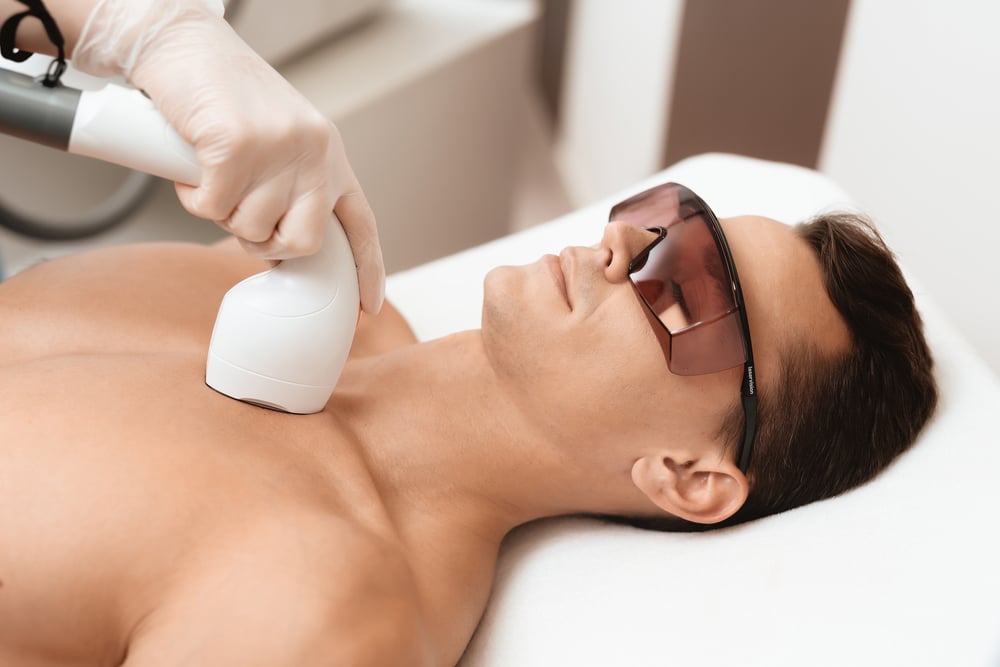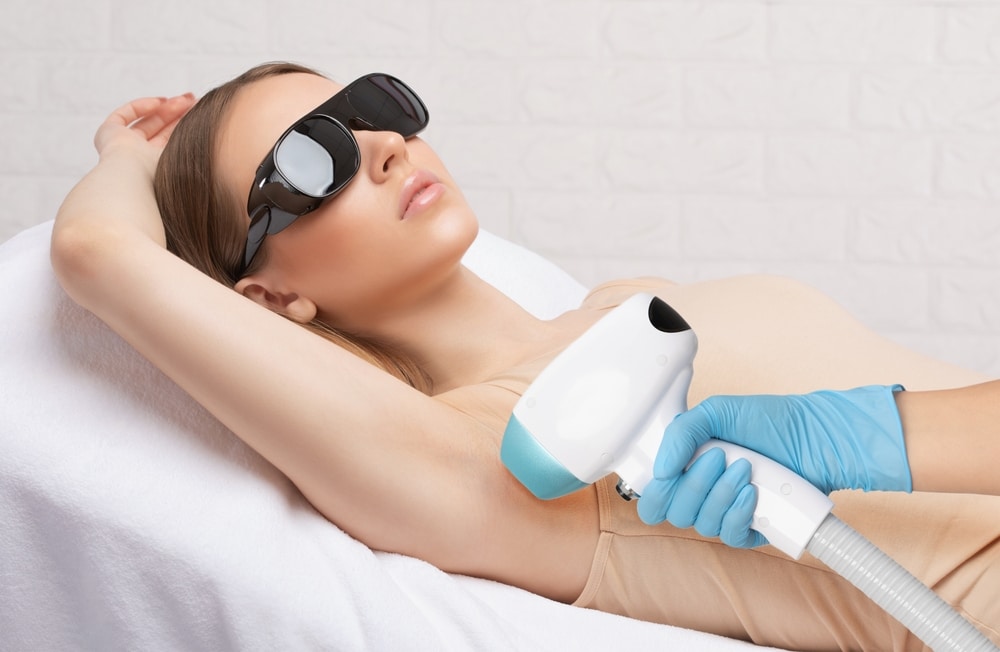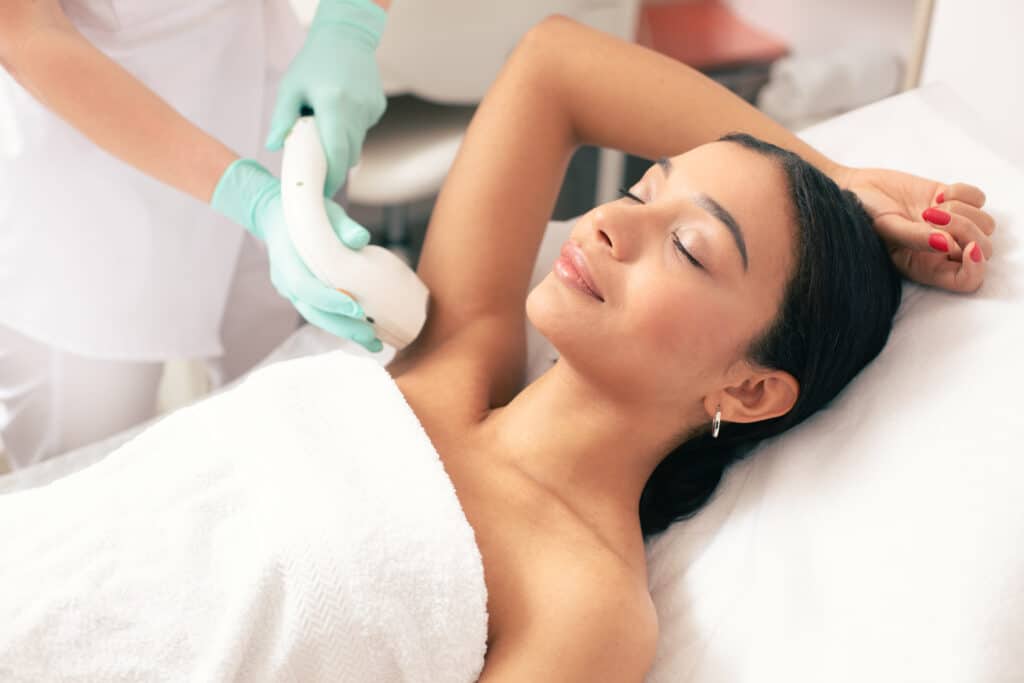 Now Laser Hair Removal DOES Work on Dark Skin Tones!
It's time to put the myth that lasers won't work on dark skin tones to bed. If you have tan to deep skin, you can absolutely get treatments like laser hair removal.
Laser hair removal is the process by which we use a laser light source to essentially almost destroy the hair follicle. Up until recently, laser hair removal wasn't considered safe for people with melanin-rich skin because early models of lasers weren't created to differentiate the melanin in the skin from the melanin of the hair follicle.  Sciton's ClearHair has changed all of that for good!  Come by today and see how we can help you live easier with permanent hair removal and reduction for face, neck, chect, bikin line, armpits and more!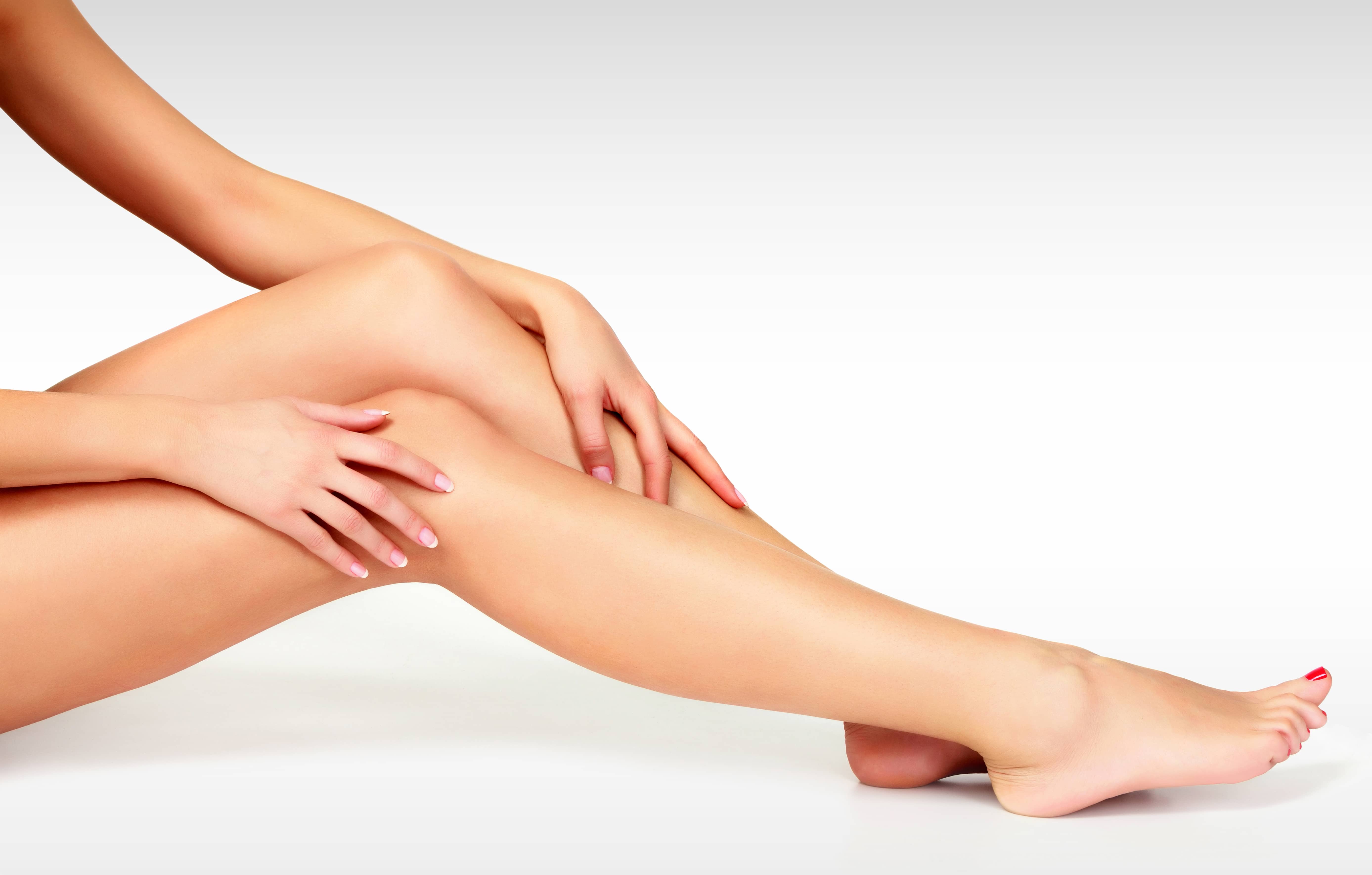 What areas can be treated with BBL Forever Bare?
Face/Neck/Chin
Bikini Area
Under Arms
Legs
Back
Abdomen
Hands
Forever Bare BBL is a comfortable treatment with virtually no downtime.
During the treatment, pulsed light delivers photothermal energy to hair follicles.
The rapid, short pulses of light or photo-thermal energy causes the hair follicle to stop producing hair without harming any surrounding tissue making it safe to use virtually anywhere.
Call For A Free Consultation
To learn more about permanent fat-reduction options to contour your body, contact us today.
How Does Forever Bare BBL From Sciton Work?
Laser hair removal works by exposing the skin to pulses of laser light at very high frequencies that destroy the hair follicles. While it is already considered a safe and permanent method, Sciton has improved upon the technology to provide one of the most painless and efficient ways to remove excess hair from the skin with minimal discomfort.
What Are The Benefits Of Forever Bare BBL From Sciton?
Forever Bare BBL from Sciton is a technologically advanced hair-removal machine that provides a fast and safe way to remove hair. It's designed to minimize pain by keeping the skin cool during the whole procedure. It offers numerous benefits:
• Comfort – The Forever Bare BBL from Sciton comes with a thermo-electrically cooled sapphire plate along the handpiece that keeps the skin cool and at an even temperature during the application of the energy. The handpiece allows for maximum cooling even at the highest power with the skin kept cool and comfortable throughout the procedure.
• Speed – Forever Bare BBL from Sciton allows for the removal of hair from a large area of the skin, with the maximum being an area as large as 15mm x 45mm. This allows for large sections of the epidermis to be treated effectively with minimal time. In addition, for finer areas, the area of treatment can be reduced to a few millimeters to ensure that more precise removal is possible.
• Safety – Forever Bare BBL from Sciton provides multiple bursts of energy instead of discharging it all at once. This technique has multiple benefits, including minimal heat generation and protection from exposing skin to excessive laser light. It also makes it safer for use, with increased focus on energy dissipation across the skin. The multi-burst mode raises the skin temperature to proper therapeutic levels without damaging the outer layer of the skin.
• Flexibility and Maneuverability – Forever Bare BBL from Sciton comes with a large number of adapters that can be used to treat both large and small areas with swiftness and precision. In addition, smoothness adapters help to soften the edges of the treatment heads while being used in motion against the skin.
• Compatibility – Forever Bare BBL from Sciton is compatible with all types of skin and can be effectively used for various skin types. Many conventional laser hair removal machines cannot be used with darker skin types.