Laser Skin Resurfacing – Reverse years of skin damage in a matter of minutes
Over time, your skin can lose its youthful glow due to sun exposure and your body's natural aging process. As a result, your body may develop sun spots, fine lines, and lose that natural healthy glow. Laser Resurfacing eliminates years of damage by precisely targeting the right depth and restores the luminous glow you had when you were younger.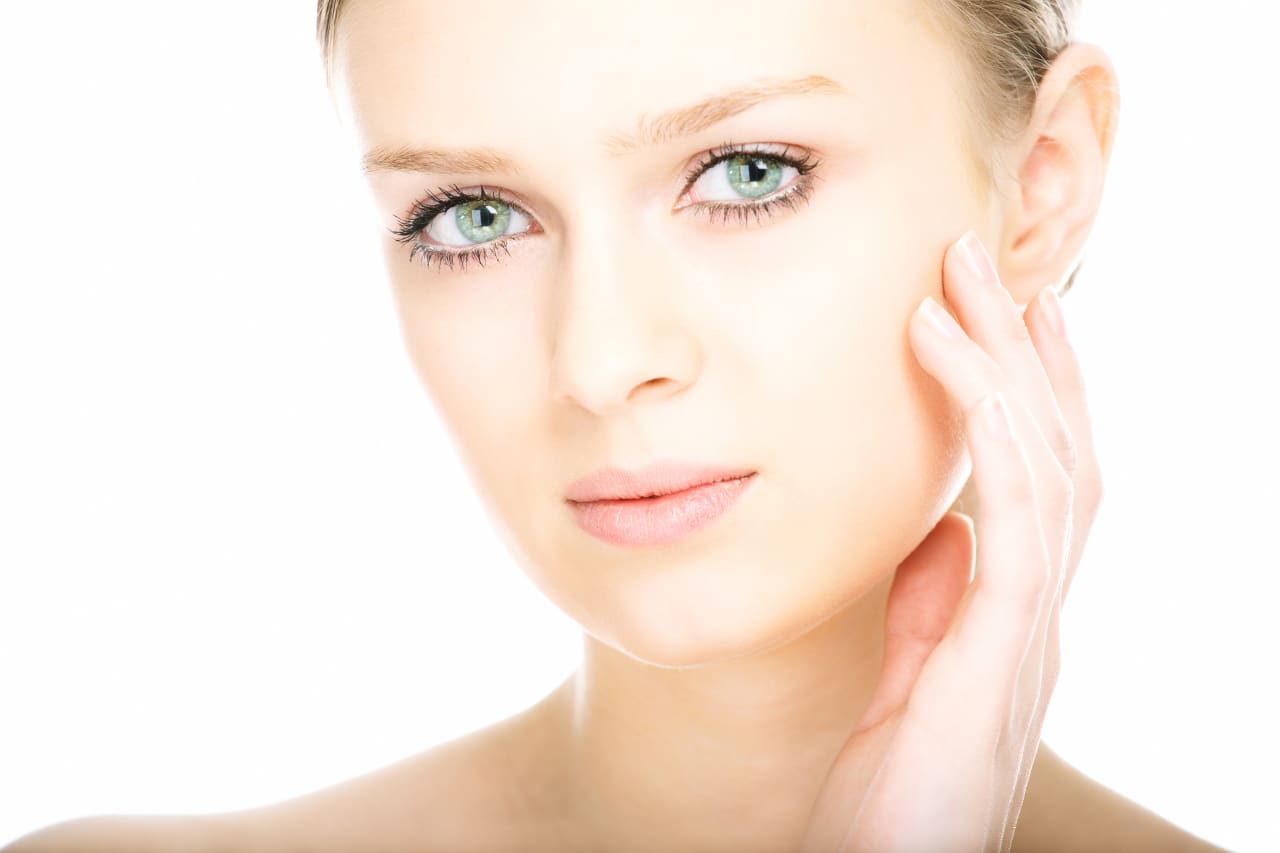 What is Laser Resurfacing or Laser Peel?
Laser Resurfacing also known as Laser Peel uses a medically refined laser to treat fine lines, wrinkles, scars, areas of uneven pigmentation, and other damaged skin. A laser beam is used to strip away layers of damaged skin. As the healing process occurs, new cells form, and the result is fresher, tighter, looking skin.
We can also recommend a skin care regimen before and after the laser procedure in order to enhance the results.
Using Laser skin treatments are ideal for any part of the face, neck and décolletage with skin redness, telangiectasia (tiny visible vessels) or brown spots, sagging, and mild wrinkles. 
Laser peels are a less invasive, more moderate treatment to reduce facial wrinkles and skin irregularities, such as blemishes or shallow acne scars. The technique directs short, concentrated pulsating beams of light at irregular skin, precisely removing skin layer by layer.
BroadBand Light™ Therapy
Restore Your Skin From the Inside Out
Take years off your complexion.
Between the sun, harsh cleansers, pollution, and aging, our skin can become dull and wrinkled (two of our least favorite words). Thankfully, with BroadBand Light™ Therapy, you don't have to be stuck with skin issues. Think of BBL as a multi-tasker—from age spots to sun damage—it can pretty much tackle it all.
BBL is the next generation of Intense Pulsed Light (IPL) therapy. The treatment uses short blasts of high-intensity light to produce younger-looking skin that's firmer and more even in tone and texture. With little recovery time and no surgery, you're going to start wondering if this anti-aging, skin rejuvenating, sun damage-reversing treatment is magic. (It's not, it's just science.)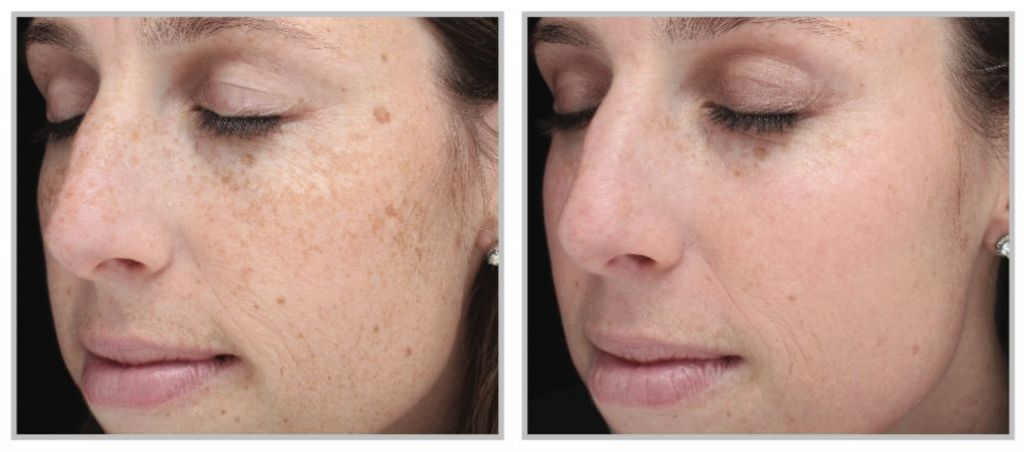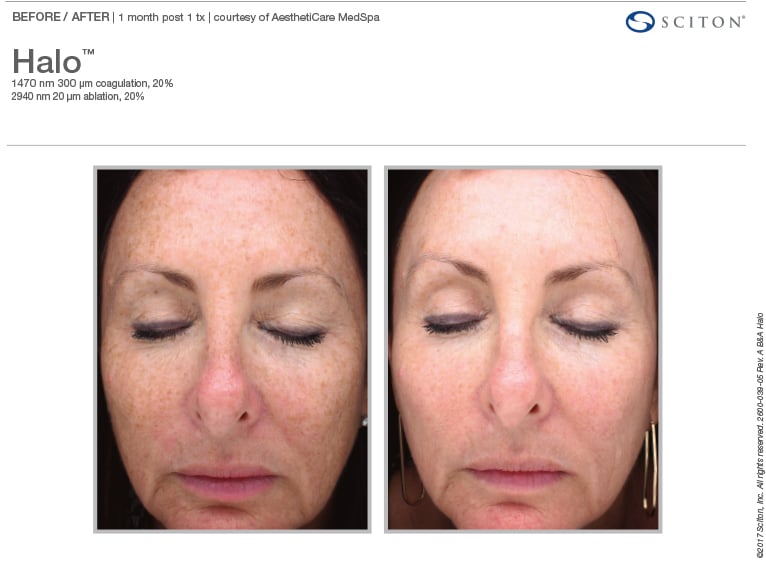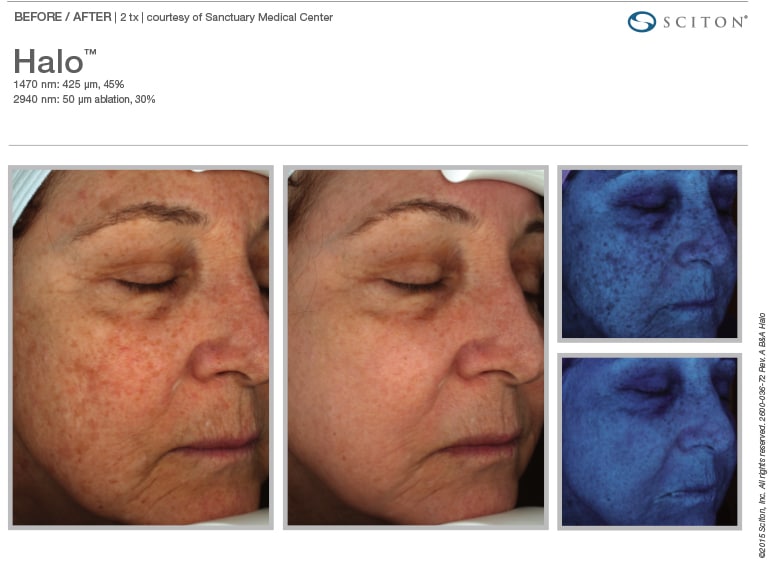 HALO LASER TREATMENTS – Get that HALO Glow!
It is common for people to have concerns over their various skin conditions. Halo™ is a laser treatment that can successfully target many skin issues such as sun damage, fine lines, wrinkles, dull skin, and enlarged pores. In addition, Halo™ can be used to treat raised or indented scars caused by acne, surgery, or injury. This revolutionary procedure can help you obtain the glowing, beautiful skin you deserve.

Ideal candidates should be in good health. The procedure is non-invasive, can be performed on nearly anyone, and offers many benefits. Most people who benefit from Halo™ share some of the following common problems:
Damaged or aged skin
Younger skin showing the beginning signs of aging
The appearance of fine lines and wrinkles
Scarring due to acne, injury, or surgery
HALO PRECISELY TARGETS YEARS
OF DAMAGE TO YOUR SKIN INCLUDING:
• DISCOLORATION
• SUN DAMAGE
• VISIBLE SIGNS OF AGING
• UNEVEN SKIN TONE
• ENLARGED PORES
• POOR TEXTURE
Call For A Free Consultation
To learn more about permanent fat-reduction options to contour your body, contact us today.
What do laser skin treatments feel like?
When the pulse of light is delivered, patients will experience a mild stinging or very brief 'pinching-like' sensation or just a mild, pregressively warming sensation. Cooling gel is often used to help cool and comfort the skin before the light energy is pulsed.
Anesthetic or pain medicine is typically not required.
How many Laser Skin Resurfacing treatments will I need?
One to three treatments are usually enough to see results. Additional treatments may be recommended, especially for excessively sun-damaged skin. We offer other solutions if you have skin problems that are not suitable to be treated with IPL or Co2– just attend a skin consultation to learn what treatments will be best for your personal skin-related concerns.
What happens after the IPL treatment?
Immediately following the treatment, your brown spots may start to darken and your skin is likely to appear slightly pink or reddish in color.
The treated area may become mildly swollen.
Swelling typically lasts a few hours – possibly a day or longer.
When will I see results from my Laser Treatment or Laser Peel?
Within a week to three weeks, the darkened spots will flake off and fade. Diffused redness or tiny vessels will decrease, and your complexion will improve.